News
DEADLINE APRIL 15TH! ROBERT D. JOHNSON MEMORIAL SCHOLARSHIP FUND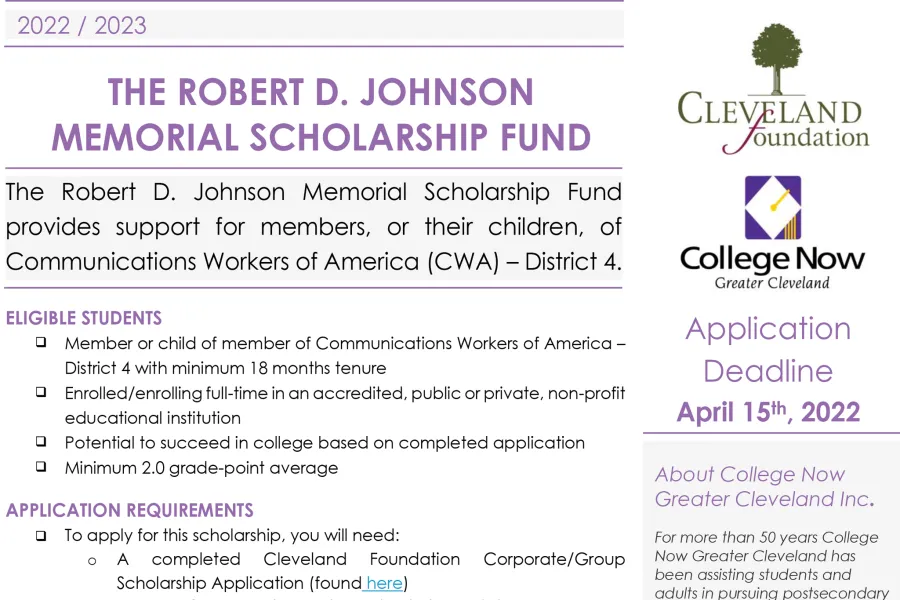 About College Now Greater Cleveland Inc.
APPLY TODAY!
For more than 50 years College Now Greater Cleveland has been assisting students and adults in pursuing postsecondary educational opportunities that empower them to embark on rewarding careers and strengthen our community. The organization offers college access and career pathway advising, financial aid counseling, scholarships, and retention services across Northeast Ohio. For more information, visit collegenowgc.org >> 
Join Us at 8:30am Left Field Fence Mudhens Stadium!
CWA, Microsoft Labor Neutrality Agreement
Support Michigan Call Center Job Retention Act