News
UT Joint Statement October 8, 2021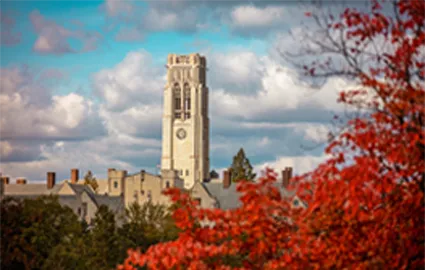 The University of Toledo and the Communication Workers of America, Local 4319 (CWA)
The University of Toledo and the Communication Workers of America, Local 4319 (CWA) are pleased to be entering into a collective bargaining agreement that will be effective through December 31, 2023.
The bargaining teams worked collaboratively to make positive changes for the benefit of the University
and for the CWA bargaining unit members.
We recognize the impressive efforts made by our employees in the CWA bargaining unit throughout the pandemic. Our CWA employees are an important part of our University community, and we appreciate their dedication to their work.
We are committed to doing our best to understand and respect each other's responsibilities, interests and challenges. The University and the CWA pledge to work together to  foster an environment trust and mutual respect, and we are looking forward to continuing a cooperative relationship in the future.
Join Us at 8:30am Left Field Fence Mudhens Stadium!
CWA, Microsoft Labor Neutrality Agreement
Support Michigan Call Center Job Retention Act